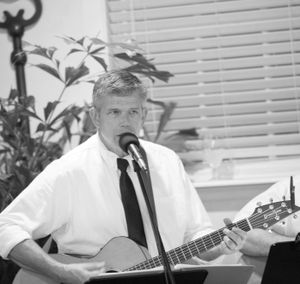 John was born in Virginia

Raised on an eclectic mix of country, classical, Motown, bluegrass and rock, he took a couple years of piano lessons as a child and would eventually teach himself to play the guitar. It wasn't until high school that he began to take music more seriously, and began performing in public. After high school he continued to play various gigs at local bars and parties, working a number of basic jobs to support himself.

He's played guitar, keyboards, and done lead vocals for a number of bands, but he always seems to find his way back to his singer/songwriter roots as a solo acoustic performer.

He has a large number of original tunes, and his unique, entertaining versions of cover songs will bring a smile to your face.